We help businesses of all types within the property sector to raise their profile and reach new customers and markets.

We have worked with clients including commercial property agents, architects, surveyors, developers and house builders, social housing providers, local authorities, funders, regeneration companies and property law and insurance firms.
We have advised on almost every area of the built environment – retail and leisure, offices and industrial, residential, planning, investment, rating and valuations. We have supported planning applications and public consultations as well as promoting property developments.
Turquoise PR can help you generate regular media coverage, provide web articles, blogs and newsletters to help engage clients and drive new enquiries, and manage your social media channels. We also offer an out of hours crisis management service.
PR for surveyors and property agents
Property agents offer a wide range of specialist skills. PR and content marketing allows them to demonstrate their expertise and to create a foundation for successful lettings.
We have worked with agents to highlight the specialist offering by different departments and position key individuals as thought leaders in their area, and worked with them to promote individual schemes and attract tenants.
PR for architects
Helping architects communicate their vision is integral to their success.
In addition to showcasing their work, we have written successful bids for major regeneration projects on behalf of a consortium of architects, developers and construction firms, including a major project involving over 40 tower blocks in the London borough of Hackney.
PR for property developers and house builders
Effective PR puts developments on the map.
We have extensive experience working with commercial developers and have helped to promote many landmark developments to end users in the office, retail and leisure sectors, providing PR support from scheme launch to full lettings. We have also worked with residential developers on major new housing schemes both in inner city and rural areas, engaging with local communities, liaising with sales teams and helping to drive enquiries.
Planning applications and consultations
Whether you are planning a single property or a complete estate, stakeholder engagement and consultation is vital in helping to achieve your goals.
Our experience includes running a successful three-year campaign for Tata Chemicals Europe to support a planning application for an energy from waste plant which involved managing all the communications from the initial announcement, through three rounds of public consultation and a public inquiry. We have also worked with a major bank to realign its property portfolio and support planning applications for change of use.
Current and previous property clients include
NatWest Group Property
AMEC Developments
Network Space
Langtree Developments
Association of Town Centre Management
GVA Grimley – surveyors and property agents
Arrowcroft
Tameside MBC
BE Group
HTA Architects
Alfred McAlpine
Brackenlea
Edengate Bespoke Homes
Emanuel Whittaker
Gleeson Homes and Gleeson Regeneration
Harron Homes
Linden Homes
Wilson Connolly
Contour Homes
Contour Housing Group
Hyndburn Homes
Peak Valley Housing
Rochdale Boroughwide Housing
Bellway
Countryside
Latest news from Turquoise PR
Read our opinions and views on the latest industry news and insights.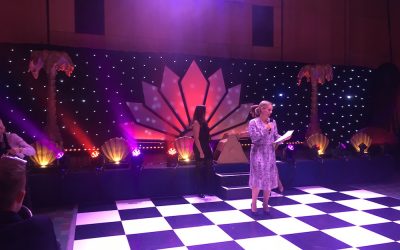 The R3 North West Ladies' Lunch, which has become the annual social highlight for the region's insolvency professionals, has raised over £4,700 for charity – the highest amount in its 12-year history. Almost 400 women and men attended this year's event, which was held...
read more