Turquoise specialise in PR for property finance and investment businesses, helping raise their profile and safeguard their reputation. Our team combines broad experience in real estate with an in-depth knowledge of the financial markets.

Through our background in the property sector, we have worked with clients ranging from agents, architects, surveyors and developers to social housing, law and insurance firms, and have advised on almost every area of the built environment.
Through our work with banks and other investors, we understand the financial side too. This makes us ideally placed to work with property investors, finance providers and professionals. We also work with proptech firms.  
We can help you generate regular media coverage to raise your profile and create content to drive traffic to your website. We offer an integrated PR and SEO service and are also specialists in crisis and reputation management.
PR for property investment and finance firms
Clients who have used a property PR agency often tell us, 'Our previous agency didn't understand finance'. Certainly marketing a finance firm requires a different approach than a property developer, and there may be compliance issues involved. We work with companies at the intersection of property and finance. If you are a finance provider (such as a mortgage company, bank or P2P platform) or a professional (agent, valuer or other adviser in the property investment field), we can help you to promote your product or service and differentiate your business in the market.
If you are an investor (such as private equity fund or private office with large property holdings), we can help to educate the audience about your investment strategy, promote your successes and attract new investors. SEO and digital are still underused techniques amongst finance businesses. We can combine these with PR to achieve maximum impact and results.
Crisis and reputation management
The nature of property investment is that even the most careful and responsible company may find itself the focus of unwanted media attention. It may be an incident on your property, or an unforeseen issue such as the current issues relating to cladding and fire safety standards. It could be that a positive plan such as a regeneration or renewal scheme evokes a negative response from some quarters. 
Whatever the cause, it is unwise to ignore, especially if the media have become involved. Doing so can imply that any allegations against you are true which can in turn cause lasting damage to the brand. We have extensive experience advising on crisis management, issuing statements and briefing journalists, ensuring that companies put their point of view across effectively to safeguard their reputation and their business.
Planning applications and consultations
We can also help investors by supporting on major planning applications to communicate the benefits via stakeholder engagement and consultation.
Our experience includes running a successful three-year campaign for Tata Chemicals Europe to support a planning application for an energy from waste plant which involved managing all communications from the initial announcement, through three public consultation rounds and a public inquiry. We have also worked with a major bank to realign its property portfolio and support planning applications for change of use.
Current and previous clients advised on property issues include
NatWest Group Property
AMEC Developments
Network Space
Langtree Developments
Tata
Pemberstone
Fortis
HTA Architects
DWF
Brabners
Latest news from Turquoise PR
Read our opinions and views on the latest industry news and insights.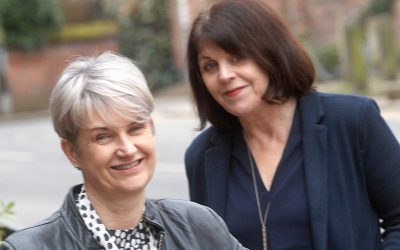 Turquoise PR has strengthened its strategic corporate and financial communications capability with the appointment of Samantha Kennerley (left) as Account Director. Sam, who has recently returned to the UK after 10 years in Australia, is the founder of Dabbs PR &...
read more