Turquoise is a business to business strategic communications agency specialising in the finance, technology and property sectors. With services spanning public relations, content and SEO, we provide integrated strategic campaigns to help businesses scale and grow or prepare for an exit. We have a wealth of experience working with investors and large businesses and can also provide strategic advice on corporate communications and help you to engage with stakeholders effectively.
Meet the team
Pauline Rawsterne
ACCOUNT DIRECTOR
Pauline has 30 years' experience working in the media, public relations and marketing.
She specialises in financial PR and other business to business areas including professional services, property and technology. A former journalist, she started her career as a reporter and sub-editor on regional newspapers including the Lancashire Evening Post and in publishing companies managing business and trade magazines.
She spent four years with a business consultancy which advised high-growth technology firms and ran international trade projects. She went on to work in PR and marketing consultancies including a large international agency before setting up Turquoise PR in 2007.
Pauline combines traditional journalism skills with an in-depth knowledge of SEO/digital marketing and broad experience in PR and marketing. She has particular experience working with banks, VCs, PE and other investors as well as tech start-ups they support. She has publicised many hundreds of mergers, acquisitions and investment deals and worked with leading accountancy, law and property businesses. Pauline speaks Spanish and enjoys travelling, fitness training, open air swimming and learning new things.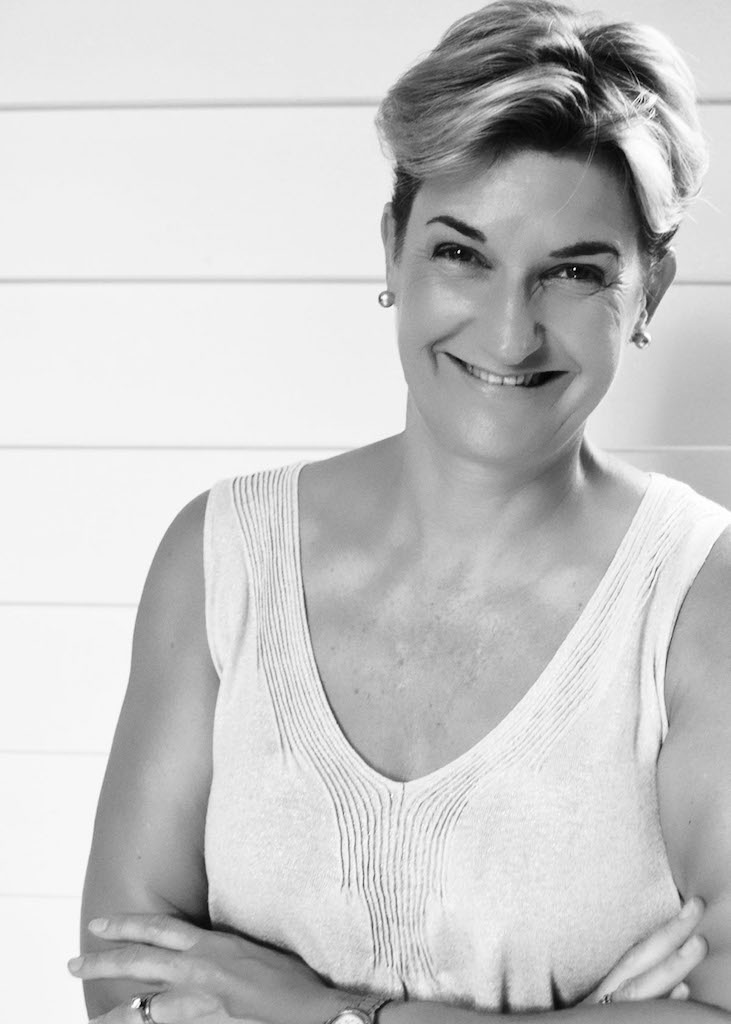 Samantha Kennerley
ACCOUNT DIRECTOR
Sam is an accomplished MarCom Director and CEO with a 25-year leadership career and a wealth of experience driving growth, brand building and transformation. She has worked across financial and professional services, FMCG, engineering, philanthropy, NFP, social impact and social housing in the UK and the APAC region.
She founded and ran Dabbs PR & Marketing for 13 years prior to moving to Australia in 2010. Clients included EY, Clearwater International plc, Montagu Private Equity, DWF, HSBC Private Equity and Clydesdale & Yorkshire Bank. It was named a Top 20 Advisor on corporate transactions in Europe by MergerMarket and featured in PR Week's Financial PR league tables.
In Australia she was Director of Marketing & External Relations for a prestigious business school, supporting significant international growth as its MBA programme reached #16 globally from #46. She was also CEO of a large philanthropic trust, CEO of a not-for-profit and Chair of a social housing provider.
Sam is a Fellow of the CIM, and Governance Institute of Australia and a qualified Company Director. She is a keen runner and enjoys calisthenics too.
Rob Baker
ACCOUNT DIRECTOR
Rob has almost 20 years' experience in business to business PR and marketing, specialising in PR for the technology sector.
Most recently he has worked within the fintech and paytech industries, helping companies offering payments, e-commerce and anti-fraud solutions to raise their profile in international markets.
His previous tech experience ranges from cloud computing, data centres, software and hardware to health tech, online recruitment, security technology, and automotive diagnostics. He has also worked for many digital agencies and professional services firms including lawyers and accountants.
Rob has extensive experience in international PR, having managed campaigns across the US and Europe, the Middle East, Asia, and South America. He has worked for a number of US-based tech firms.
Rob holds a qualification from the Chartered Institute of Marketing (CIM). In his spare time he enjoys traveling and is slowly but surely improving his awful Spanish.
Anna Yates
ACCOUNT EXECUTIVE
Anna is our trilingual account executive who supports the Turquoise team.
She grew up in the Ukraine and started her career as an interpreter before moving to the UK where she provided learning support to children and young people and worked in a range of admin roles.
At Turquoise, her responsibilities include compiling media lists, tracking press coverage and research for PR and SEO. Anna speaks fluent English, Russian and Ukrainian.
She combines her work with studying part-time for a law degree and has been a regular volunteer providing free advice to disadvantaged groups.
A mum of one, she is passionate about environmental issues and also a keen fitness enthusiast and qualified swimming instructor.
Mark Perry
ASSOCIATE DIRECTOR
Mark has 30 years' experience in business-to-business and corporate communications and has worked for organizations ranging from small start-ups to the biggest blue-chip companies.
He has extensive experience in property, professional services and industrial sectors including oil and gas, chemicals and manufacturing.He has also acted as a communications consultant for a number of planning applications.
Mark has won two CIPR Pride awards – for managing crisis communications on the administration of Bury Football Club, and the 'Manchester City – End of an Era auction' when the club left Maine Road. He was also shortlisted for an international campaign for the world's largest commercial auction in Brunei, and for work on a planning application for an energy plant for which he provided strategic advice, community relations and support for a public inquiry. His clients have included Tata Chemicals Europe, Shell, Hertel, NatWest, E.ON Energy from Waste, GVA Grimley, Langtree, AMEC and Smith & Williamson.