PR for the finance, technology and property sectors
We can help you build your profile by generating free media coverage, engage clients with compelling content and attract visitors to your website. We also advise boards and investors on corporate communications strategy.
Turquoise PR is a business to business communications agency specialising in the finance, technology and property sectors. With services spanning public relations, content and SEO, we can provide integrated campaigns to help businesses to scale and grow, launch new products and services and prepare for an exit.
PR
'No-one's heard of us – how can we build recognition?' 'Our competitors are always in the press – how do they do it?' Contact us to find out how you can achieve regular coverage.
Content
Help with all your content and copywriting needs – from web copy, blog posts and case studies to newsletters, reports and white papers. We offer a fully-integrated PR and content service.
SEO
Boost your website ranking and attract new leads – we specialise in SEO for financial services and B2B firms and offer a standalone service or a fully integrated SEO and PR package.
Strategic comms
With a wealth of experience working with businesses and investors, we can provide strategic advice on corporate communications and help you to engage with stakeholders effectively.
An independent PR agency with an experienced team
Turquoise PR offers a hands-on service from a team of professionals with an in-depth understanding of the finance and B2B markets. Based in Manchester, we offer cost-effective support to businesses throughout the UK (including London and the South West) and internationally.
PR on your terms – we can provide ongoing support via an agreed monthly retainer or work on a one-off project basis.
No hidden extras – the fees we quote will cover all day-to-day expenses including databases and coverage tracking.
We cover all media – online, print and broadcast including regional business, national and international news and trade press.
Financial PR
PR for the finance sector including banks, private equity and venture capital, alternative finance, fintech and paytech, corporate finance and mergers and acquisitions. We advised on 60 deals in 2018.
Property PR
We have years of experience in handling PR and marketing for the property sector with clients ranging from commercial property agents, developers and housebuilders to architects and social housing.
Technology PR
PR is a cost-effective way for tech firms to build their profile internationally. Our experience covers everything from IT, software and hardware, cloud computing and cyber security to 3D printing and ultrasonics.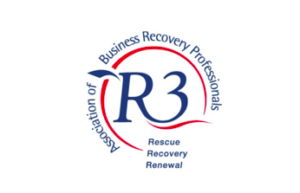 Find the latest North West news from R3, the trade body for insolvency and restructuring professionals, on our R3 news …