Turquoise is one of the few financial PR specialists in the North of England. We combine PR and digital skills with an understanding of the financial markets.

Our financial PR experience covers banks, private equity, VCs and other investors, corporate finance and M&A, professional services including accountancy and insolvency, and insurance and financial services.
PR is a good way to raise your profile in print and online channels. As financial PR specialists, we are adept at generating coverage and used to dealing with compliance and confidentiality issues.
Content marketing, SEO and digital offer new ways for finance businesses to attract clients and investment. However it is important to use a provider that has an in-depth understanding of the sector.
PR for private equity firms, banks and investors
Low interest rates and low returns on buy-to-let are driving investors to look for new ways to generate returns, which in turn is opening up new opportunities for private equity firms and alternative investment providers. We can help those raising new funds to attract and engage with investors. We can also raise your profile amongst businesses seeking funding, publicise successful exits and investment deals and provide strategic advice on driving growth in portfolio companies. We combine traditional PR with modern digital techniques to achieve the best results.
Mergers, acquisitions and other deals
Deals stories consistently make headlines in the business press and provide an opportunity for all parties to achieve recognition for their role in it. Whether you are a company making an acquisition or raising investment, an adviser involved in the deal or a PE house or bank that has provided the funding, a financial PR service will allow you to maximise publicity from the transaction.
We have extensive experience announcing mergers and acquisitions (M&A), management buy-outs and buy-ins, investments and corporate refinancing deals, on behalf of clients including investors, lawyers, corporate finance advisers, companies.
We can manage the entire PR process – drafting press releases and statements, liaising with other stakeholders to gain approvals, making announcements to the media, preparing communications for staff and clients and spreading the news through social media channels. Turquoise PR advised on around 70 deals in 2020.
The new age of fintech: how to build your brand
The financial crash in 2008 and the growth of technology has been the catalyst for what is arguably the greatest period of innovation in financial services since the formation of the Medici Bank in 14th century Italy. The emergence of the fintech eco system has significantly disrupted the financial services sector as new technologies have emerged that have digitalised lending, payments, advice, trading, insurance and regulation.
This pace of change has only accelerated during the pandemic as we have headed more towards a cashless society. With a 75% reduction in cash used to pay for goods and services, it is clear digital money is here to stay.
There has perhaps never been a more exciting time to be in financial services as technology-driven innovation transforms the sector globally. Blockchain, AI, crypto-currencies and machine learning will only serve to increase that pace of change. Whether your business is a start-up or scale-up, an effective and coherent external communications and marketing strategy to 'tell (and sell!) the story' is critical to build the brand, reputation and deliver business success. 
Insolvencies and distressed acquisitions
Announcing a business administration or other insolvency requires sensitivity on the part of the PR practitioner and an understanding of the insolvency process. Statements need to take into account the concerns of employees, suppliers and other stakeholders and the aims for the business such as attracting a buyer or investor.
We have acted on behalf of insolvency practitioners and valuation specialists in announcing business insolvencies. We can also help to market the business where appropriate, and announce distressed acquisitions.
PR and marketing for other finance companies
Turquoise PR also has extensive experience working for other clients in the finance and financial services sectors including banks, private equity and venture capitalists, accountants, tax advisers, corporate finance advisers, corporate lawyers, insurance law firms, auctioneers and valuation specialists, financial trade bodies, IFAs and fund managers, pension firms and insurance companies.
To find out more about how we can help your business contact us for an informal chat or to book a free initial consultation.
Current and previous financial clients include
Mercia Asset Management
DSW Ventures
PHD Equity Partners
Dow Schofield Watts

Clydesdale & Yorkshire Bank Corporate & Structured Finance
EY
Mazars
Montagu Private Equity
HSBC Private Equity
R3
Clearwater International
Brown Shipley
DWF
Keoghs LLP
Knights plc
Brabners
Neotas
Charterfields
Latest news from Turquoise PR
Read our opinions and views on the latest industry news and insights.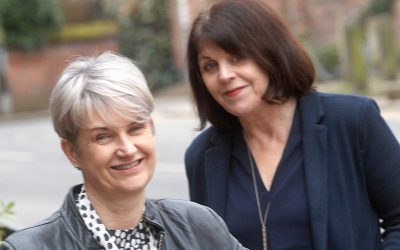 Turquoise PR has strengthened its strategic corporate and financial communications capability with the appointment of Samantha Kennerley (left) as Account Director. Sam, who has recently returned to the UK after 10 years in Australia, is the founder of Dabbs PR &...
read more