Turquoise PR is one of the few financial PR specialists in the North of England. We combine PR and digital skills with an understanding of the financial markets.

Our financial PR experience covers banks, VCs and alternative finance providers, accountants, corporate finance and M&A, insolvency, insurance and financial services. Find out more about the areas in which we operate below.
PR is a powerful way for finance companies to raise their profile. As financial PR specialists, we are adept at identifying story ideas to generate coverage and used to dealing with compliance and confidentiality issues.
Using PR alongside content marketing will help you get more bang for your buck. In addition to generating media coverage, we produce content for blogs, social media and newsletters to engage with customers and boost search enquiries.
The rise of alternative finance (alt-fi) and fintech
One of the biggest changes in the finance world in recent years has been the growth in alternative finance providers – or altfi as the sector is now known – in particular in the SME market. As invoice finance and asset finance businesses have been joined by crowdfunding and P2P firms, there is now a wealth of SME finance providers, each with their own slightly different approach or product. With increased competition, the ability to identify story angles, generate regular content and coverage can help set your company apart.
Many altfi companies incorporate innovative technology and may also class themselves as financial technology (fintech) businesses. However the fintech sector also includes firms operating in the wider finance or financial services sectors such as payment, insurance, investment or security. Many of these firms are start-ups with limited funding but cost-effective PR and marketing can make all the difference to their success.
Mergers, acquisitions and investment deals
Deals stories consistently make headlines in the media and using a professional financial PR service will allow you to maximise publicity from your corporate transactions. We have extensive experience announcing deals such as mergers and acquisitions (M&A) including management buy-outs and buy-ins, private equity and venture capital investments and corporate refinancing deals, and have advised banks and other investors, lawyers, corporate finance advisers and companies making acquisitions.
If you are a finance provider investing six-figure sums and not using a PR service, you could be missing out on valuable opportunities to raise your profile. If you are an adviser, you will want to achieve recognition for your role wherever possible.
We can manage the entire PR process – drafting press releases and statements, liaising with other stakeholders to gain approvals, making announcements to the media once the deal is complete, drafting announcements to staff and spreading the news through social media channels. Turquoise PR advised on 20 deals in 2015.
Insolvencies and distressed acquisitions
Announcing a business administration or other insolvency requires sensitivity on the part of the PR practitioner and an understanding of the insolvency process. Statements need to take into account the concerns of employees, suppliers and other stakeholders and the aims for the business such as attracting a buyer or investor.
We have acted on behalf of insolvency practitioners and valuation specialists in announcing business insolvencies. We can also help to market the business where appropriate, and announce distressed acquisitions.
PR and marketing for other finance companies
Turquoise PR also has extensive experience working for other clients in the finance and financial services sectors including banks, private equity and venture capitalists, accountants, tax advisers, corporate finance advisers, corporate lawyers, insurance law firms, auctioneers and valuation specialists, financial trade bodies, IFAs and fund managers, pension firms and insurance companies.
To find out more about how we can help your business contact us for an informal chat or to book a free initial consultation.
Current and previous financial clients include
Enterprise Ventures – SME finance
Ashley Business Finance – SME finance
Clydesdale & Yorkshire Bank Corporate & Structured Finance – funding for M&A
Brown Shipley – banking and corporate finance
Close Private Asset Management – investment management
Regeneris Consulting – economic and regeneration consultants
Smith & Williamson – accountants and business advisors
Grant Thornton – accountants and business advisors
Mazars – accountants and business advisors
RSM Robson Rhodes – accountants
R3 – insolvency trade body
The Debt Advisor – insolvency
SHM Smith Hodgkinson – valuers and auctioneers
Charterfields – international asset managers
Chartered Insurance Institute
Aviva – insurance
Centrepoint Insurance – insurance
FC United – football club (advice on launch of share issue)
Orrick – law firm
Lane-Smith Schindler – law firm
Brabners Chaffe Street – law firm
Berg Legal – law firm
Latest news from Turquoise PR
Read our opinions and views on the latest industry news and insights.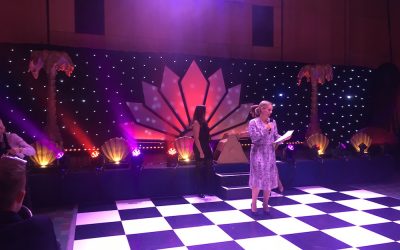 The R3 North West Ladies' Lunch, which has become the annual social highlight for the region's insolvency professionals, has raised over £4,700 for charity – the highest amount in its 12-year history. Almost 400 women and men attended this year's event, which was held...
read more