Technology PR
What makes new products catch on? Publicity certainly plays a key role. Turquoise can support tech companies at every stage in their lifecycle – from launch through to scaling up, raising investment and preparing for a sale or IPO. 
Research shows that brands or technologies that take off tend to be those with the benefit of publicity as people choose things they are familiar with. With innovative products, PR also helps to educate the audience on the benefits.

Our experience ranges from IT, software, hardware and cybersecurity to proptech, regtech, industrial technology and ultrasonics. With an in-depth knowledge of finance, we are also specialists in fintech and paytech.
PR can help you raise your profile in the UK and internationally and is one of the most cost-effective ways to build a brand. Through our integrated PR, content and SEO packages we can also boost traffic to your website.
Starting up
If you are launching a new venture, you need to ensure you achieve maximum impact with your marketing so it gets off to a flying start. We offer cost-effective launch packages which include:
Initial press release announcing the launch, with versions tailored to your target media.
Additional content, such as blog posts to help populate your website, a white paper, information pack or articles placed in key industry magazines.
A one-off SEO service to ensure your website is fully optimised.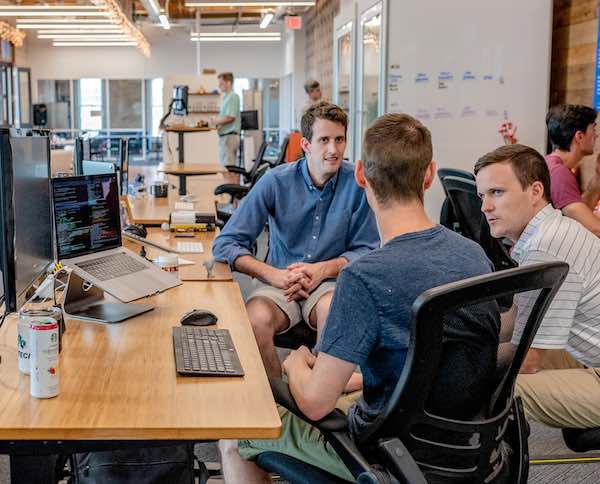 Scaling up
PR is an effective way to differentiate yourself from competitors, build awareness of your brand and educate your audience about your product – which is particularly important for innovative tech firms.
PR and content will also boost the visibility of your website and help attract more traffic, especially when used in conjunction with SEO. Having your success stories covered within the media, and being seen commenting on industry issues and trends, will enhance the reputation of your business and its management team. Over time PR can help a business punch above its weight and establish itself as a key player within its field.
Raising funds and preparing for an exit
Over time PR will not only help raise your profile with key audiences including potential clients but also achieve recognition amongst the wider business and investment community. This can include investors looking for potential targets and companies seeking acquisitions.
PR will also build a digital trail for the business so even a quick online search for the company name will reveal a string of success stories and interviews. Your communications should also incorporate key messages about the business and its potential so investors can immediately grasp the value proposition. Good PR can boost the value of your business with all stakeholders, and will certainly provide reassurance for potential investors and purchasers.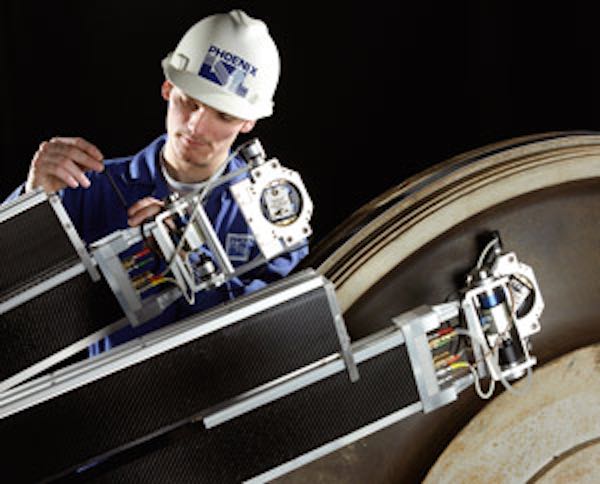 How a small firm built an international brand
PR can enable small companies to punch above their weight in an international marketplace and build a global client base, as Phoenix Inspection Systems shows. Turquoise founder Pauline Rawsterne worked with the company for over a decade until its sale to the US company Nova Instruments LLC.
Phoenix produces ultrasonic equipment to inspect installations in the nuclear, oil and gas and transport sectors. Turquoise PR generated a steady flow of coverage in key trade press.
Managing director Karl Quirk said: "PR proved a very cost-effective way of showcasing our expertise in front of an international audience. It succeeded in generating regular enquiries from companies which read about our projects and realised they had similar requirements.
"It helped us to establish a worldwide reputation and to punch above our weight in the marketplace. People tended to assume we were bigger than we actually were, which helped to hold our own against larger rivals."
Producing regular content for the website also helped to improve its visibility before the search engines and drive international enquiries. Karl Quirk added: "It was a leap of faith for a small company to invest in PR but that investment has been more than justified."
Current and previous clients include
bluedog Security Monitoring – cybersecurity
Foregenix – cybersecurity
Neotas – regtech and compliance
ThreatAware – cybersecurity
Phoenix Inspection Systems – NDT
CoreRFID – asset management software
Conferma – paytech

SRO – asset management software

PopTop – events platform
British Institute of Non-Destructive Testing (BINDT)
Mercia Asset Management – tech investor
DSW Ventures – tech investor
Tata Chemicals Europe
Shell
Antifriction – industrial supplies
Latest news from Turquoise PR
Read our opinions and views on the latest industry news and insights.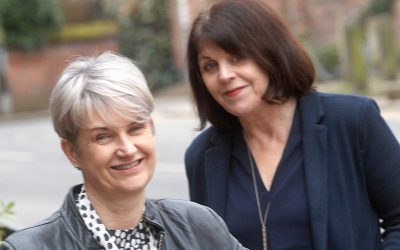 Turquoise PR has strengthened its strategic corporate and financial communications capability with the appointment of Samantha Kennerley (left) as Account Director. Sam, who has recently returned to the UK after 10 years in Australia, is the founder of Dabbs PR &...
read more