Technology PR
PR can help you build profile in the UK and international markets. We have worked with clients ranging from SMEs to multinationals and trade bodies.
Our experience covers sectors ranging from IT, software, hardware and cloud computing to security tech, 3D printing and ultrasonics. With an in-depth knowledge of finance, we are specialists in fintech and paytech. Cybersecurity PR

We tailor our services to suit companies at different stages – whether you are a start-up preparing to launch or a more established firm aiming to build profile, seeking further investment or preparing for a sale or an IPO.
PR is one of the most cost-effective ways for tech companies to build their brand. We use news stories, articles, case studies, white papers and other techniques to generate media coverage and boost traffic to your website.
How a small firm built an international brand
PR can allow small companies to punch above their weight in an international marketplace and build a global client base, as Phoenix Inspection Systems shows. Turquoise PR founder Pauline Rawsterne worked with the company for over a decade until its sale to the US company Nova Instruments LLC in April 2014.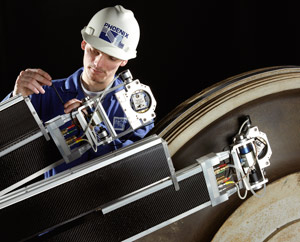 Phoenix produces ultrasonic equipment to inspect installations in the nuclear, oil and gas and transport sectors. Turquoise PR generated a steady flow of coverage in key trade press.
Managing director Karl Quirk said: "PR proved a very cost-effective way of showcasing our expertise in front of an international audience. It succeeded in generating regular enquiries from companies which read about our projects and realised they had similar requirements.
"It helped us to establish a worldwide reputation and to punch above our weight in the marketplace. People tended to assume we were bigger than we actually were, which helped to hold our own against larger rivals."
Producing regular content for the website also helped to improve its visibility before the search engines and drive international enquiries. Karl Quirk added: "It was a leap of faith for a small company to invest in PR but that investment has been more than justified."
Current and previous industrial clients include
NatWest Group Property
Tata Chemicals Europe
Shell
NatWest Group Property
Tata Chemicals Europe
Shell
British Institute of Non-Destructive Testing
United Nations Industrial Development Organisation
Latest news from Turquoise PR
Read our opinions and views on the latest industry news and insights.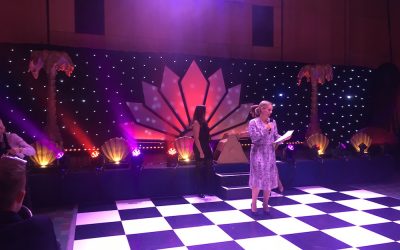 The R3 North West Ladies' Lunch, which has become the annual social highlight for the region's insolvency professionals, has raised over £4,700 for charity – the highest amount in its 12-year history. Almost 400 women and men attended this year's event, which was held...
read more